Ayurvedic resorts in Kerala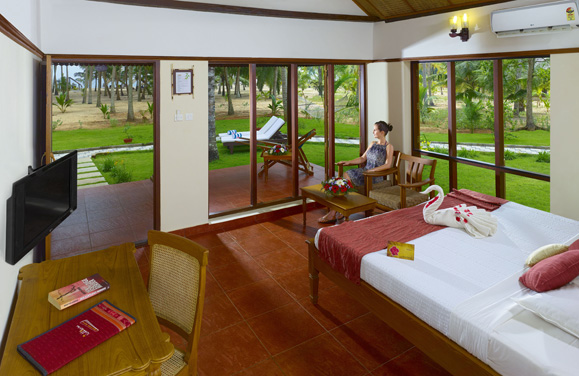 An ayurvedic resort is a treatment centre with all the facilities of a world class resort. They are built in some of Kerala's best holiday locations and are designed to make the treatment period work like a rejuvenating vacation. Guests enjoy early morning sessions of yoga near the beach, undergo ayurvedic treatments as planned by the physician and at other times relax by the pool or attend the various classes on ayurvedic lifestyle and cooking organised by the resort. An ayurvedic resort is open to patients as well as others.
Consider these factors while choosing an ayurvedic resort:
Type of resort:
You may come across two kinds of ayurvedic resorts in Kerala - specialised and generic. Specialised ayurvedic resorts offer only ayurveda retreats and have all their amenities and activities centered around guests who come in for ayurveda. On the other hand, generic resorts have both ayurveda and non ayurveda guests and offer ayurvedic treatments alongside a range of other leisure activities . If you and everyone else coming with you are coming primarily for ayurvedic treatments, then a specialised ayurvedic resort may be the right choice for you. Whereas if you are coming with children or in a large group where only one or two people intend to take treatments, then a leisure resort with an ayurveda facility may be a better choice since everyone will have things to do.
Location:
Kerala is a beautiful land of beaches, islands, backwaters, hills, rural landscapes and waterfalls. Ayurveda resorts are spread across the state. You may want to choose your resort based on your location preferences.