Kerala Ayurveda Help Desk Services
Our Services:
Get the best medical advice

Based on your medical history, we find senior and reputed ayurvedic physicians who have experience and specialist expertise in treating the condition you have. We obtain their treatment advice for you and send it to you by email. A thorough discussion on the ayurvedic diagnosis of your condition, treatment duration and expected treatment outcomes is an extremely important step in treatment planning that helps you take the right decisions and come prepared for the treatment. To get the best possible results from your treatment, there are many things that you need to take care of during and immediately after your discharge, so good treatment planning helps you save money, time and energy by avoiding the need to extend your treatment days or the need for a repeat visit.
Besides, you may be undergoing ayurvedic treatment for the first time and you may have many questions on the ayurvedic treatment methods, treatment outcome etc. We will help you with your questions and ensure that you get the best medical attention and the best possible treatment outcome
Find the right ayurveda hospital
Putting that extra effort into finding the right hospital can optimise your treatment outcome. There are hundreds of ayurvedic hospitals in Kerala but not all ayurvedic hospitals are suited for the treatment of all conditions. There are ayurvedic hospitals with very senior and reputed  physicians and that specialise in the treatment of complex medical conditions like neurological diseases, some  others that offer treatments for common ailments like knee pain and some treatment centres that are equipped only to cater mostly to people looking for wellness treatments. Your final treatment outcome will depend on various factors - the expertise of the physician, the experience of therapists, the treatment protocols that are followed in the hospital, the quality of  the medicines and oils used, the diet provided etc. Our job is to find the hospitals that are best suited for the treatment of your condition and recommend the top three hospitals to you so that you can make the right choice.  While making recommendations, we also take into consideration your budget, setting and location preferences.the right centres for you
Local travel and destination support
We stay in touch with you all through and make sure that everything goes well right from your airport pickup  to your treatment  and discharge. If you are coming to Kerala for the first time you may prefer to plan your airport pickup in advance. No matter what time you arrive or depart we can arrange for your safe transport to and from the hospital.  We will share your driver's details in advance so you can be assured of your safety. We have also been a friend to our clients, helping them get the best rooms and with things like shopping, dental treatments, short sight seeing trips etc. assistance. 
4 steps to your ayurvedic treatment in Kerala 
Kerala Ayurveda Help Desk charges a fee of INR 700/- (10 USD) per patient.
Follow our 4 steps to ensure that your ayurvedic treatment in Kerala is successful. Make an informed decision. Save time, money and effort. 
Send Us The Enquiry Form Now


Fill up and submit the enquiry form on our website. We will get in touch with you over email and phone shortly.
Find out what ayurveda can do in your case 
Share your medical information with us. Get detailed information on available treatments.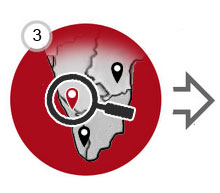 Find out which ayurveda centre should you go to
Booking assistance. We find and recommend hospitals most suited for your treatment.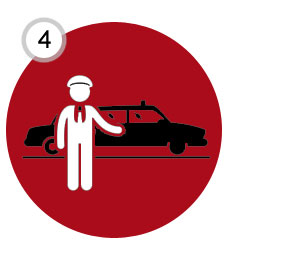 Local Assistance & Airport Pick Up 

Be safe and travel comfortably to your hospital. Ambulance transfers can be arranged too.